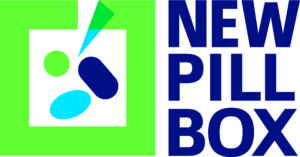 Easy

Your NewPillBox will arrive in a convenient dispenser with easy to read labels and directions. 

Organized

Your medications and supplements are organized by day and time in easy tear pouches.

Perfect Timing

Your pills come presorted based on when you take them during the day.

No Extra Cost

 We offer this service at no extra charge to you! Why? Because we believe as your pharmacy it's our responsibility to help keep you healthy and stay on track!

Free Delivery/Mail Out

We offer Free Delivery to Lackawanna County. Outside of that area? No problem, we will mail it to you at no cost to you!
Let's face it, medications are confusing. Taking your medication improperly can land you in the hospital. Forgetting to take your medication will send you to the same hospital bed. Are you a caregiver who spends hours organizing your loved one's pillbox? Do you manage your own medications and sometimes forget to take them? Stop juggling prescription bottles and medication organizers – sit back and relax we will take it from here.
Allow us to help you stay on track with your medications. Here's how it works:
We will review your medications to make sure none of your medications interact. Once we review your drugs, we will synchronize them so they are all filled together at once, YES AT ONCE!
We will package your medication in easy tear open pouches organized by day and dose! You will get one box that has your medication for the entire month. Tear off your morning dose and your next dose of the day will be waiting for you! Or even tear off a weekends worth of medicine to pack it for your trip! Best of all we can deliver it to your doorstep! We can even include vitamins and other over the counter products you may take.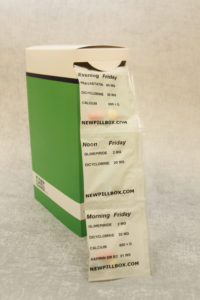 Of course, we all have questions!
1. How do I switch pharmacies?
Transferring is easy, we do it for you! We will contact your current pharmacy and get any prescriptions that you have refills remaining on. If you need new prescriptions we'll even contact your physician. You can change pharmacies whenever you want, rest assured it is very easy!
2. Will it cost more money at a small pharmacy?
No! If you have insurance we accept all insurances and your copays will stay the same. If you don't have insurance you will be amazed by our low prices. Chances are we will even save you money! Experience the benefits of working with an independent, local pharmacy today!
3. What if my medication changes while I have NewPillBox?
Don't worry, it happens everyday! We will work with you to adjust your NewPillBox so it has your current medications in it. Remember, we will simplify your life!
Give us a call to start today 570-209-7440 or ask more questions!