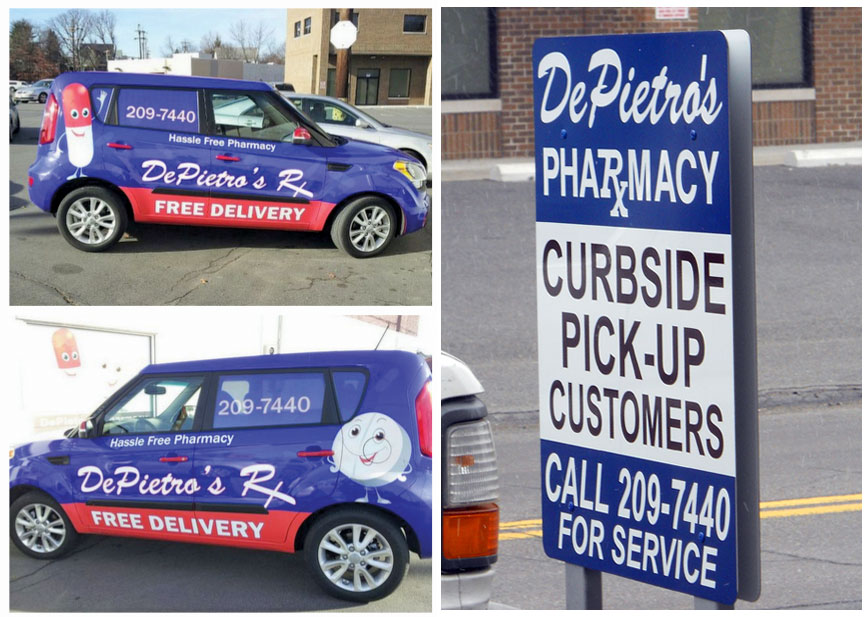 We offer Free Delivery to our customers everyday. Our delivery is free in Lackawanna County! We also offer Mail Out Service so you can take advantage of the area's only Medication Adherence Program.
Curbside Pickup is available in front of the pharmacy. Don't shuffle all the children out of the car to get that antibiotic – we will run it out to you. Give us a honk or call us from your car and we will be glad to serve you from the comfort of your car.
It's convenient and more personal than talking thru a window at a drive-thru!