Free Medication Disposal
DePietro's Pharmacy has invested in a MedSafe Medication Disposal Box that allows ANYONE to safely dispose of unused or expired medications at no cost.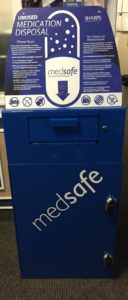 Naloxone Distribution
Our pharmacists have provided hundreds of people with naloxone, a potentially life saving medication that can reverse the effects of an overdose.  Working with the State of Pennsylvania's Naloxone Standing Order, anyone can walk into our pharmacy and request a prescription for Naloxone. If you or a family member desires to have this medication, please stop by and talk to our pharmacist.
Watch a clip that was aired on WNEP.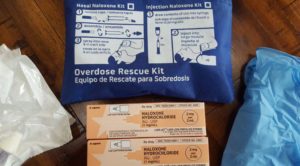 Naloxone in our High Schools
In an effort to encourage high schools to store naloxone in their schools, DePietro's Pharmacy has and will continue to offer naloxone kits at no cost to school districts in Lackawanna County.  We understand the limited financial resources of school districts may limit them from making this important investment in our children. If you are an administrator in a local school district and you are interested in exploring having naloxone on hand, email us at depietrospharmacy@gmail.com.
Naloxone Public Education Events
DePietro's Pharmacy is participating and educating the public on how to obtain naloxone, how to properly identify an overdose and  how to use the naloxone device. Interested in having our pharmacy team participate in your event? Email us at depietrospharmacy@gmail.com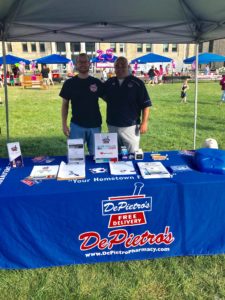 Drug Deactivation Pouches
We are distributing "Deterra Drug Deactivation pouches" that were provided compliments of Pennsylvania Attorney General Josh Shapiro, who has been a fierce advocate in combatting the opioid crisis.